Account-4-Ability™: A Key Leadership Strategy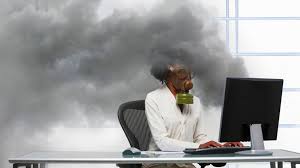 March 21 - February 21, 2020
8:00 am to 10:00 am
30 Duke Street West, 9th Floor Kitchener, Ontario, N2H 3W5
519 804-1591
You are Invited    
Complimentary Breakfast Seminar
Account-4-Ability™: A Key Leadership Strategy
I am delighted to extend this invitation to a complimentary, interactive seminar on Account-4-Ability™: A Key Leadership Strategy – hosted by Trovo Resources, a specialist recruitment firm specializing exclusively in the placement of Accounting and Finance professionals on a temporary, project, and full time permanent basis.
Holding people accountable is a key leadership strategy and an often-misunderstood process. It can be the oil that keeps a team working optimally. Yet, many leaders struggle with holding people accountable as they fear it will cause discomfort and conflict. When accountability is an ongoing part of the organizational culture, trust increases, and productivity will soar.
In this session, participants will learn:
What accountability is and is not and will understand the importance of this process
How Acount-4-ability™ will really impact your team's success
How to use this as a key communication strategy to improve your team dynamics
Tips and techniques to offer valuable feedback that informs, instructs and inspires your team members
Accountability is an art form, that when delivered with the right energy, allows people to rise to their potential, know their true abilities and motivates teams to excel.
Sylvia Plester-Silk, an Executive Coach and Consultant at On Purpose Consulting, works with organizations to instill clarity for results. She has worked with Chambers of Commerce, not-for-profits, environmental firms, flight schools, municipalities and the health care sector. Being highly aware of human dynamics and how this impacts business, she is a catalyst for significant improvements that lead to success. She helps her clients shift from challenges to meaningful solutions through deeper understanding of overt and covert company dynamics. Clients have achieved a reduction in turnover of up to 86%.
Sylvia is the author of Unleashing Team Potential: Lessons for Managers from My Canine Friends. She is a sought-after speaker for her expertise in human dynamics. She is the President of the Southwestern Ontario Chapter of the Canadian Association of Professional Speakers.
A letter confirming your attendance will be provided for your institute's professional development requirements.
Date and Time: Thursday, April 11, 2019
Agenda:
8:00am:   Arrival, Continental Breakfast
8:30am-10:30am:  Seminar
10:30am-11:00am (optional):   Networking
Location:  30 Duke Street West (RBC Building), Conference Room – 9th floor, Downtown Kitchener (Parking available across the street, corner Duke & Ontario)
RSVP:  Seating is limited!  Please respond by Friday April 5th, 2019 by contacting Georgiana via email ([email protected]) or by phone (519-804-1591 ext 2282).
We look forward to hearing from you!
2020-3 -21 8:00 am
2020-2 -21 10:00 am
Europe/London
Account-4-Ability™: A Key Leadership Strategy
Testing Different Event
30 Duke Street West, 9th Floor Kitchener, Ontario, N2H 3W5
save event to calendar