Emotional Intelligence: What is it?
September 4, 2019
Posted by:

Georgiana Pace

Category:

Funding trends, Organizational Behaviour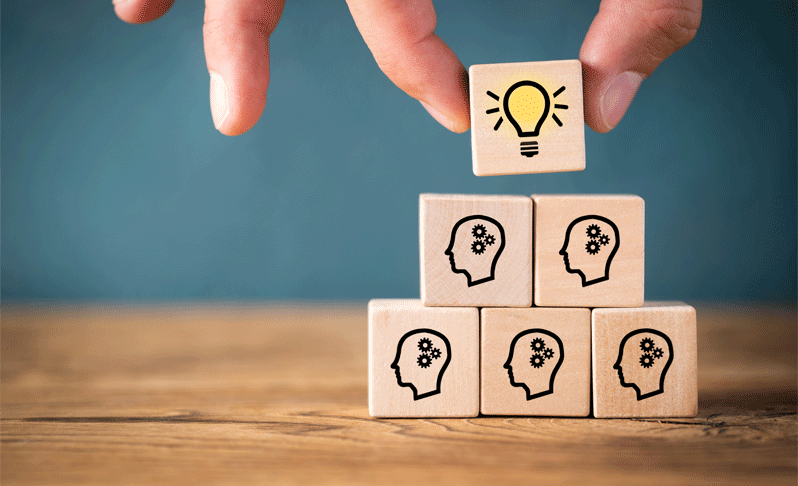 WHAT IS EMOTIONAL INTELLIGENCE? REALLY
I can tell you what it isn't. It isn't sitting in a circle holding hands, talking about our feelings, and singing Kumbaya. While this image may provide you some comfort, most often this idea of emotional intelligence makes people uncomfortable. Especially in the workplace.
So, let's be very clear about what emotional intelligence is.
It is the ability, to understand emotional information and use that information in an effective way to:
– Improve your self-perception, including your self-confidence and inner strength, your persistent pursuit of self-growth, and knowing your own emotions, their causes and impact on your thoughts and actions.
– Expand your self-expression so that you openly express your feelings, align your verbal and non-verbal expressions, communicate and defend your beliefs and thoughts to others in a non-offensive, non-destructive manner, and complete daily tasks, plans, and decisions autonomously with emotional maturity.
– Develop interpersonal skills including developing mutually satisfying relationships built on trust and compassion, understand and appreciate other people by demonstrating empathy toward their perspectives and experiences, and contribute to society by acting responsibly, having social consciousness, and showing concern for the greater community.
– Advance your decision-making skills by finding solutions to problems especially in the face of emotional turbulence, by remaining objective by seeing things as they really are when personal bias can cause one to be less objective, and by resisting the urge or temptation to act rashly in making decisions.
– Increase your stress management skills by expanding your ability to adapt our emotions, thoughts, and behaviours to unpredictable circumstances or ideas, coping with stressful or difficult situations and believing you can manage or influence situations in a positive manner, and having a positive attitude and outlook on life; remaining hopeful and resilient despite setbacks.
In an interview with David McGlennen, High Performance Culture Coach, we spoke about what emotional intelligence is, what it isn't and how it can impact us and our teams.
Here's a short excerpt: https://lnkd.in/eUsKxSz
And the full interview (33 minutes): https://lnkd.in/g9RGFg3
Emotional Intelligence is a remarkable foundation toward organizational, group, and individual success. It is the basis for 3 key features all companies want:
Optimum performance to achieve results
Well-being and happiness for a strong culture
Social and emotional functioning to remain resilient and agile during change
Companies call me when they want to:
Transform their culture and solve the biggest HR problems: attracting and retaining top talent, employee engagement, leadership development, and adaptability to change.
Improve team dynamics by dismantling behaviours that are derailing their success and strengthen interpersonal relationships leading to strong collaboration, innovation in problem solving, creativity, and team agility to change.
Identify and develop future leaders for succession planning; allowing individuals to step into leadership roles primed for success.
Individuals call on me when they want to:
Grow self-awareness and self-management skills that enable a greater knowing of their strengths and weaknesses, optimizing their talents to live their strongest and most successful life.
Whether your company/workplace is small, start up, medium or large, the organizational transformation is an infiltration of emotional intelligence – many insertion points for maximum impact.
Start Ups and Scale Ups
Adopting emotional intelligence into your company is necessary to stay ahead of the competition, to cultivate a culture of heart, to develop strong leadership, and to find the right people for your company, both when you start and when you prepare to scale.
Large Companies
The Organizational Transformation is focused on healing the critical pain points that are disrupting your success. This process is reserved for large companies that are ready to transform and have the vision and strength to persevere through true transformation.
Adaptation of emotional intelligence occurs in key areas of the business and is accomplished through a multi-tiered approach customized for the organization beginning with a thorough analysis of the organizations pain points, data, and strategic goals.
– – – – – – – –
Key Areas
Attracting Top Talent
Retaining Top Talent
Employee Engagement
Succession Planning
Leadership Development
When the lightbulbs go off for you and you want to further explore the opportunities available, please be in touch. Feel free to check out my website for inspiration, testimonials, and solutions.
[email protected] (519) 778-5715
Teresa Quinlan is an Emotional Intelligence Coach and Speaker. With 15 years experience in Learning and Development, she has been training leaders and managers to be exceptional individuals first by focusing on their emotional intelligence growth. Using the EQi-2.0 assessment tool, Teresa guides individuals to breakthroughs in their understanding of themselves, of others and of relationships that transforms their personal and professional lives.
For more information on Teresa Quinlan visit her website: www.iqeqtq.com